specials
At Jazzright we always want to provide great service and good value for money. Here's a list of our current specials.
White Bridal Dance Floors
Price: Please call or email us for a Quote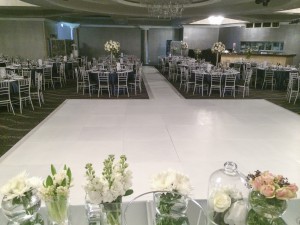 We can now offer you White Parquetry Bridal Dance floor.
We have varied sizes to choose from, we can also provide Custom Name monograms on the White dance floor for your Wedding.
Call us for a competitive quote,
The hire cost includes delivery set up and pick up.
LED Lightup Dance Floor
Price: See LED Floor Sydney on YOU TUBE to see Floor in action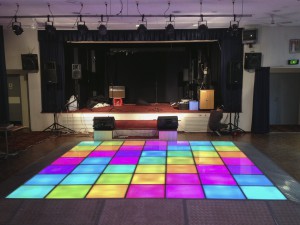 We now have a small LED Dance floor size available for hire. This Dance Floor is 3×3 Meters in size and it is proving to be very popular with kids parties and smaller events. This size floor is well priced for your next event. Log on to YOU TUBE and type in LED Dance Floor Sydney to view video LED of floor in action
Our LED Dance Floor comes in three sizes 6mx6m; 4.2m x 4.2m;  3mx3m.
It will certainly give your event that WOW factor, kids, teens and adults just love it.
Red Carpet Hire
Price: $100.00 inc. GST per day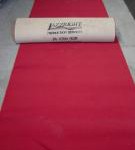 Roll out the red carpet for your next event.
We have new rolls of premier grade red carpet on special this month. 6m x 1.2m roll
LED Screen Outdoor/Indoor
New LED Outdoor Indoor screen Now available for hire with media server. We have invested in the purchase of a 12sq meter LED screen for Indoor and Outdoor use. LED screens are extremely bright can be seen clearly in full sunlight and work very well for any outdoor style event. From Festivals, Concerts and Sporting events. We can divide the LED screen into two smaller screens or separate the panels to achieve a segmented image which works great as a backdrop. The Hire of our LED Screen along with our LED Dance Floor is proving to be a very Popular Hire Package, this combination will certainly give that WOW!!! Factor to your next event. Impress your guests with an Amazing Array of Visual Imagery.
Price: Call us for a quote
Party Lights Pack 1
Bring your next house party to life
Price: $50.00 (inc.gst) ex. delivery
Party Lights Pack 2
Give your next Party that extra Impact with our Lighting Party Pack Two.
Price: $70.00 inc GST
Perspex lectern Led floor package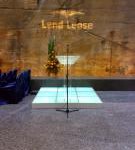 Present with Style!!! New Perspex Lectern and LED Floor tiles for any Corporate Event presentation.
Price: from $550.00 inc GST for 4 LED Tiles
Powered speaker pack 1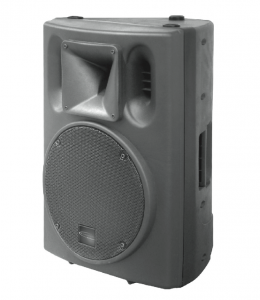 New XR12p (Australian Monitor) powered speaker system pack now for hire. These new cabinets are extremely lightweight, the XR12p Series delivers with a 12" high output bass transducer and 1" exit compression driver & horn.
Price: from $100.00 per pair
Powered speaker pack 2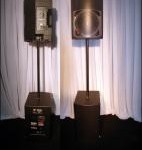 New AT (Acoustic Technologies) powered Audio system hire for DJs, Parties, Bands or any other Audio requirements.
Price: $170.00 inc GST
Ultra Short Throw Projector
Ultra Short Throw projector now available for hire. As bright as a Plasma or LCD panel but you get a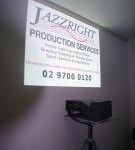 much bigger image. Projector sits no more than 1 foot from the wall. Make an impact on your next presentation.
Price: $350.00
12m. Scissor Lift
We now have our 12 meter Scissor lift available for hire at a great rate. the unit is 4WD has non marking tyres and has a great working height of 12 meters. Great for rigging and focusing both Indoor and Outdoor events. The unit runs on both LPG and unleaded fuels. Save huge amounts of time and cost. We will deliver and pick up.
Price: $550.00 per day inc GST
Media Split Audio Signal
Do you require lots of audio channels to split for Media interphase. We have turnkey Media Split system with over 160 channels configuerable in Mic or Line level.
Price: Call us for a quote
Gem Glaciator Low Fog
Gem Glaciator provides continuous Low Low effect, Great for Musicals, Stage Shows Live performances. A very good effect for Product Launches.
Price: $350.00 per day